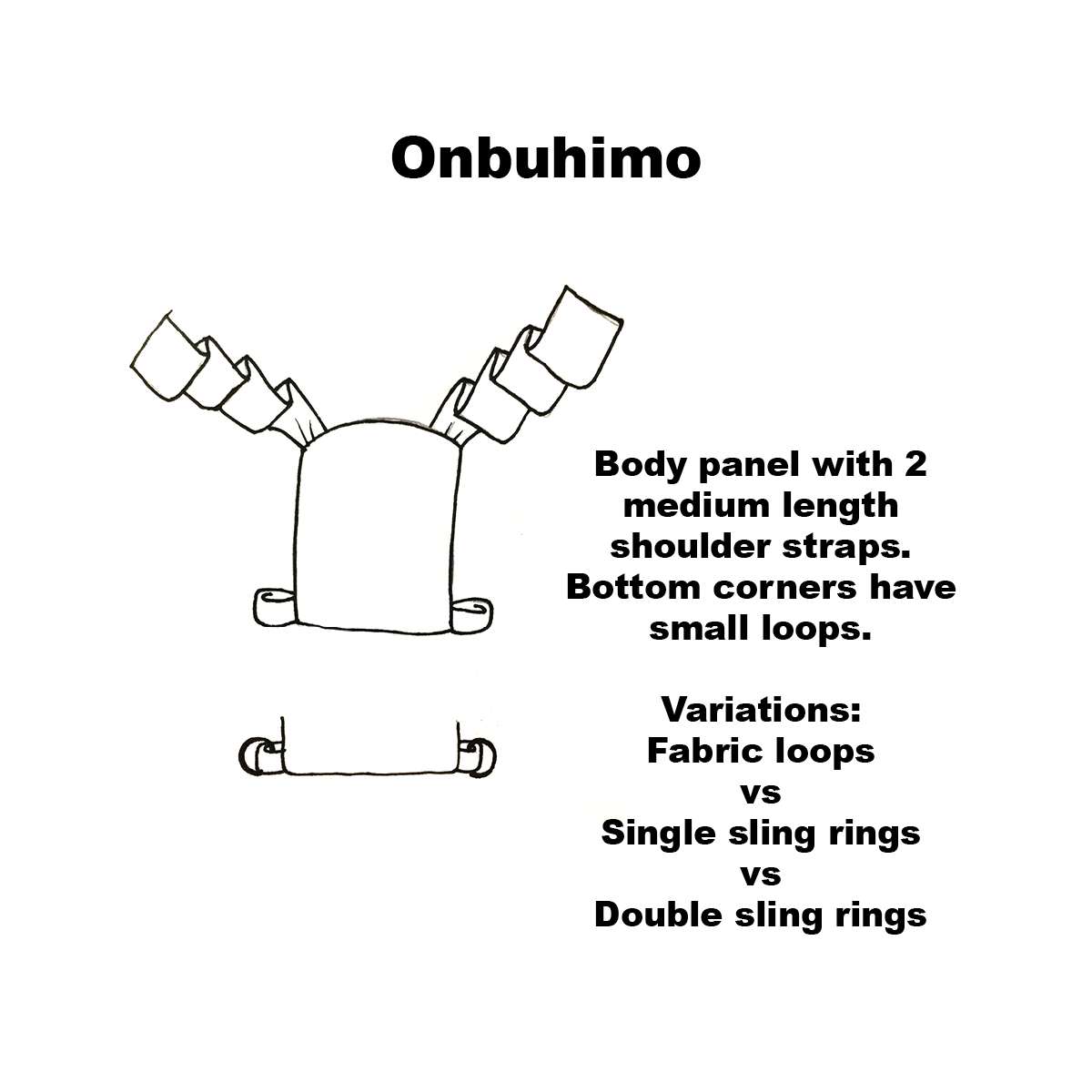 Roughly rectangular body panel.

Two top corners each have a medium-length strap.

Two bottom corners each have a fabric loop, single ring, or double rings.
Sitting independently through toddler
Designed for back carries only. Can do front carries, too, but can be awkward to thread behind your back.
If worn high and well tightened, can be fairly comfortable, but puts all of the child's weight onto the wearer's shoulders. This may mean the back muscles may need to work up to being able to wear for longer stretches of time.
Longer shoulder straps allow for more supportive tie-offs.
Moderate learning curve, but fairly quick to put on once the wearer is comfortable with it.
Instructional Videos: