Water Ring Sling
If you are a member of our Facebook Group, check out this poll and its comments to see members personal experiences and opinions of water ring slings!
Side note:
water ring slings are designed for wet use, NOT for general hot weather use. Mesh tends to slip when dry, and the polyester, despite the holes, can be very sweaty. For hot weather, the general recommendation is either osnaburg, linen, or a linen/rayon blend fabric. Check out our
regular ring sling tutorial
if you are working with these fabrics.
Summary of Steps
Pick a safe mesh fabric
Buy the right length
Cut to width (no hemming necessary)
Buy small babywearing rings
Sew or knot the shoulder
Learn to use it
Pick Your Mesh
To make a wrap or ring sling to use in the water, you need a very specific type of fabric. Typically called "athletic mesh" or "football mesh," the ideal fabric has very little or no lengthwise stretch, some widthwise stretch, and is 100% polyester or nylon. If you cannot find mesh with the appropriate amount of stretch, you can instead make a
stretchy wrap
out of 100% spandex/lycra swimsuit fabric.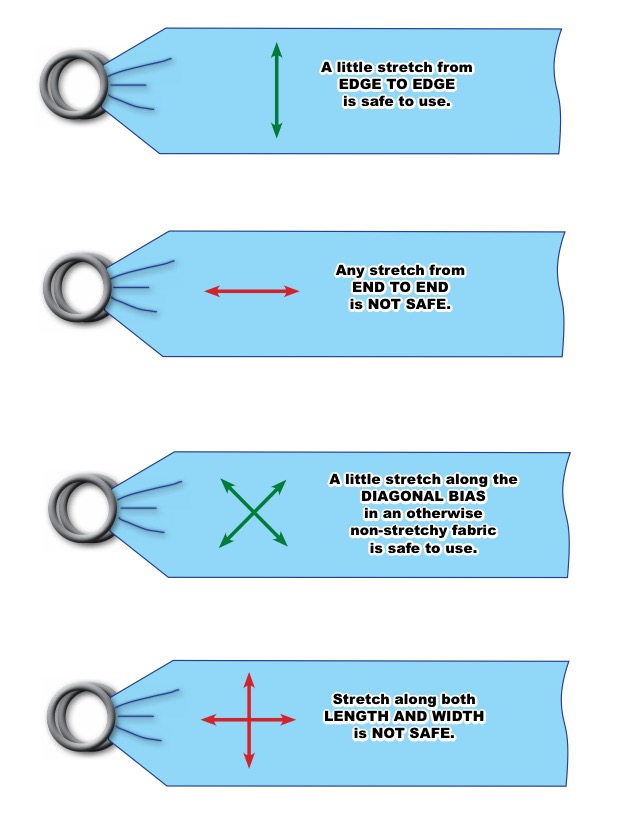 For more information,
click here
or expand below.
Buy the Right Length
3 yards is plenty for a ring sling for almost all sized wearers. Expand below for more information about lengths and widths, or check out the charts on
this page
.
Cut to Width
Standard width for a ring sling is between 26"-32"
Buy Your Rings
Buy a pair of 2" rings designed for babywearing.
Sew the Shoulder
Any style of ring sling shoulder is fine for a water sling, but pleated is most popular. A standard no sew ring sling carry will not work with mesh, but you can do a "no sew" shoulder with a hitch knot. Expand below for pictures to do the no sew version or a link to a video to sew a shoulder.
Learn to Use It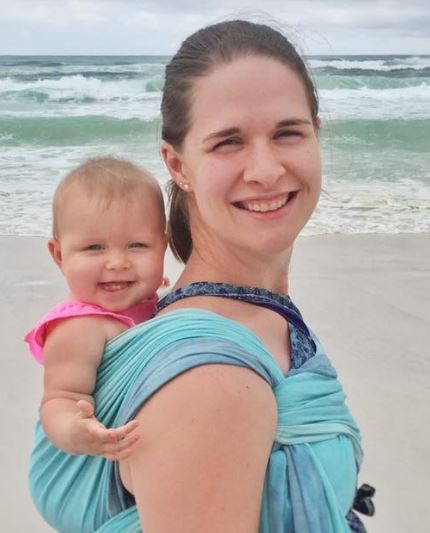 Alyssa Leonard - 2016-07-16
Return to Main
-
TICKS Rules for Safe Babywearing